thanks everyone, as to my surprise today, the 1/144 kit has a pretty good articulation as compared to the 1/100 version. the only part that i tweaked is the waist part to add a little bend to the torso. the balance of the kit without the o raiser is great. how i wish they re-issue other 1/144 kits like God Gundam and Gundam X. now i will be concentrating on the mods on the overall look of the kit, i hope it turns out good.
will be sanding the tip to add space for flexing.
the bend before sanding..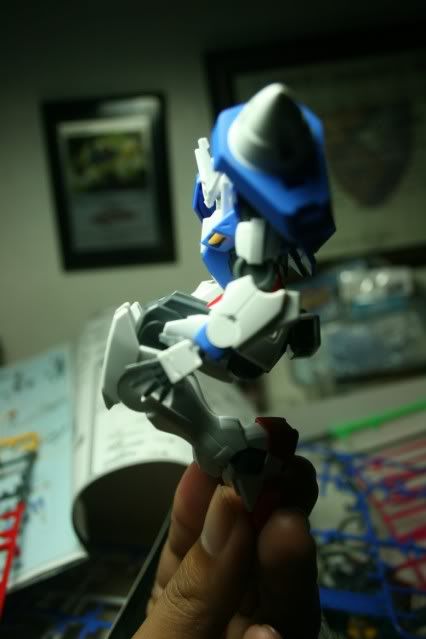 the bend after sanding.. i think that i only added 7-12 degrees of bend.. barely noticable... errr!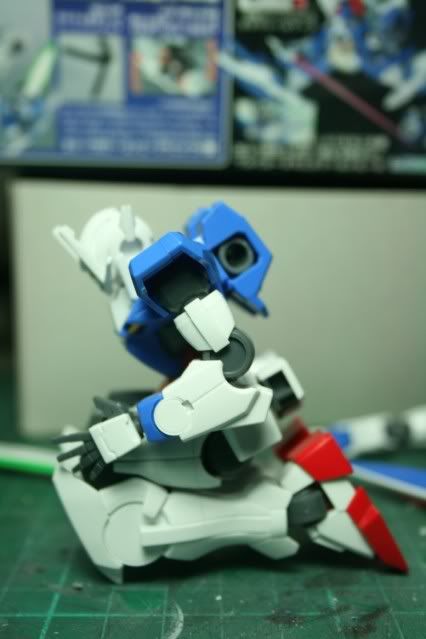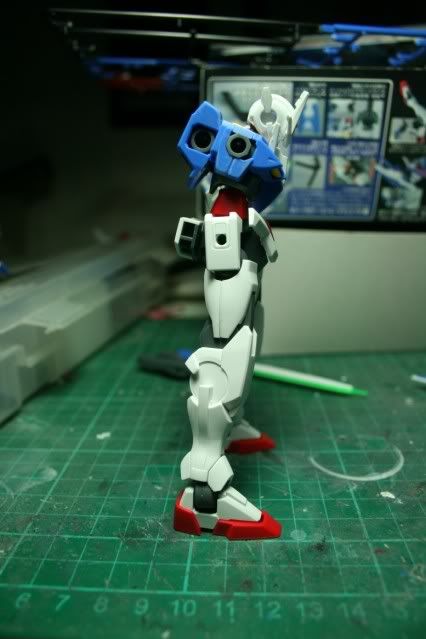 one advantage of the 1/144 kits is their weight.